At Arnold, we provide services across a range of industries throughout Queensland and the Northern Territory. From the CBD to the top end, our team of qualified electricians are some of the best in the business, and can provide turn-key solutions as well as ongoing support to your business.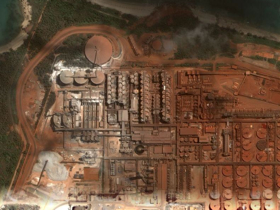 Waste Water Treatment Supply and Installation
The Arnold team successfully completed the supply and installation of a specialised waste water neutralisation plant for a large international alumina production company. As with all of the work done by the Arnold team, the project was completed on time, on budget and to the highest quality.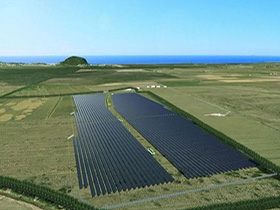 Sunshine Coast Solar Farm
With over 15,000 man hours invested into the project over the space of four months, the Arnold team installed, connected and tested cabling for the Sunshine Coast Solar Farm. The solar farm powers the entire electricity consumption of the Sunshine Coast Council across all facilities and operations including administration buildings, community venues, sporting and leisure facilities and holiday parks.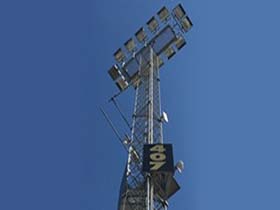 Aurizon Intermodal Depot Lighting Tower Upgrade
This project, at Aurizon's Intermodal Depot, included the manufacture and installation of switch boards and switch units as well as upgrading lighting control gear to existing towers. The depot is a 24/7 operation with the lighting towers having operation communications to the container forklift operators. Power was maintained throughout the upgrade works.